Are you ready to cruise the Mekong River?
Southeast Asia is a place of incredible contradictions. Urban megalopolises like Ho Chi Minh City and Hanoi, with their stunning French architecture and millions of motorcycles exist in a sort of awkward harmony with the ancient traditions of the villages along the lush Mekong Delta.
And then there's Angkor Wat – a 400 acre temple site that might have had Liberace going, "Do you think it's too much?" Built in the 12th century, Angkor Wat is a selfie heaven, with its pine-cone turrets and scores of red-robed Buddhist monks.
But traveling to third world nations where English is only sparsely spoken and whose infrastructure isn't always on point can be daunting. The ideal way to see Southeast Asia is via a combination of land tour and a river cruise on the Mekong. Ho Chi Minh City (formerly Saigon) and Hanoi have excellent five-star hotels which provide a fabulous respite from the cacophony below; but villages along the Mekong like Angkor Ban, Tan Chau, Sa Dec, Cai Be and even Phnom Penh don't exactly have a Four Seasons. Having a five-star river cruise ship to return to each day provides the best of both worlds: the ability to effortlessly tour these charming towns and learn about cultures that have barely changed in hundreds of years, and the ability to LEAVE that culture behind at night and come back to a gorgeous floating resort.
I mean, come on!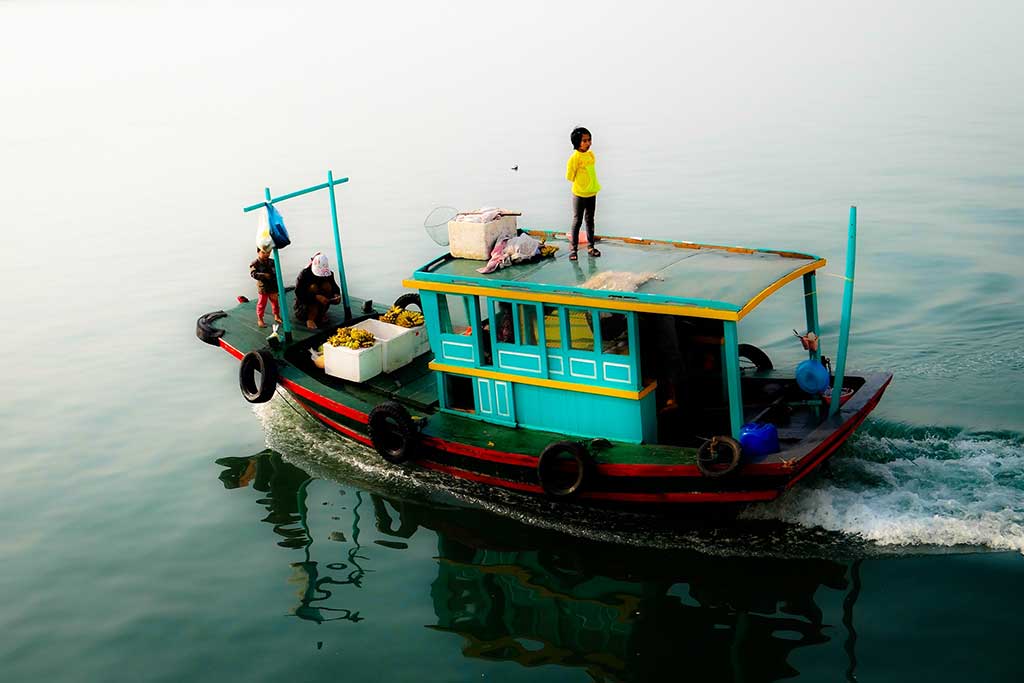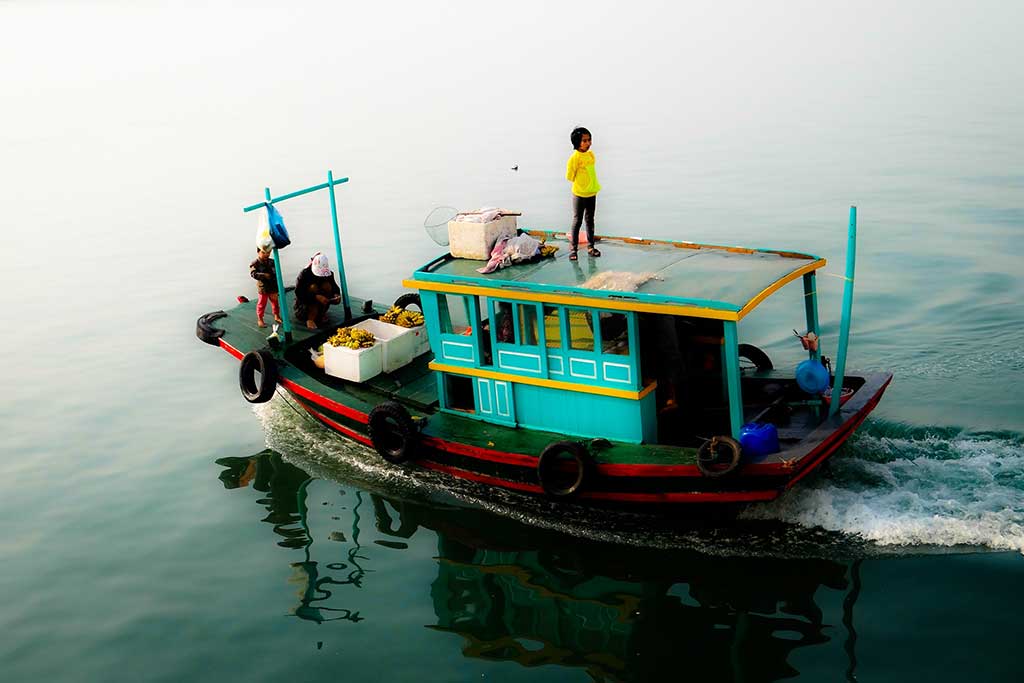 When you first land in a city like Ho Chi Minh or Hanoi, the thing you immediately notice is the sound: millions of motorcycles (the primary mode of transportation) revving their engines as they carry two, three, even four people – entire families often ride on one motorcycle. The next thing you notice is the gorgeous French architecture. France occupied both Vietnam and Cambodia for nearly a century, and the influence is seen in dozens of spectacular government buildings.
You'll also notice scores of street food vendors. But be wary of sampling these foods; our guide told us that rat is a popular staple of the street food scene.
But these cities, for all their incursions into modern life, are still fraught with contradictions. Just blocks away from a group of stately, ornamental government buildings may be tenement buildings where electric wires droop from tilting poles and clothing hangs from clotheslines strung between them. The average Vietnamese workers' salary is $1,800 a year.
Nonetheless, the people – in both the cities and rural areas – are proud and hard-working and incredibly warm. Tourism is a major sector of the Vietnamese economy, and they enthusiastically welcome tourists from around the world. (With one notable exception: we chuckled when touring the amazing Cu Chi tunnels – where villagers lived underground during the Vietnam war to escape the fighting – and the movie shown in the welcome center repeatedly referred to the "American imperialists".)
The villages along the Mekong – known as the "rice bowl" of Asia – are a completely different cultural experience from the urban areas.
Here, life exists as it has for hundreds of years, with farmers raising rice, small family factories making straw mats and candy by hand, and children attending simple, often one-room schools. The Mekong – thanks to Southeast Asia's tropical climate – is incredibly lush and scenic, with thick bands of water grasses and palms climbing out of the water along many long stretches of the river. And this makes for amazing photo ops when farmers in conical rice hats ply the waters in canoes.
Just north of Angkor Ban is the city of Phnom Penh, made infamous during the Vietnam war by the Khmer Rouge regime. You cannot walk through the killing fields or visit the memorial there without being immensely moved. Don't wear mascara. (This goes for the women, too.)
The Mekong runs through five Asian countries – and certainly not the least of these is Cambodia, with its incredible temples in Siem Reap. Angkor Wat is, of course, the largest, most extravagant, and one of the most photographed temple complexes in the world, and you'll see why even as you approach it. But Banteay Sray, Banteay Samre and the temple of Ta Prohm, which has been overtaken by the jungle aren't far behind. Ta Prohm has tentacle-like tree roots spilling massively over the centuries-old walls like some sort of fairy tale illustration. You'll feel like doing a number from Wicked. (Unless you're Adele Dazeem, this is generally frowned upon by your tour mates.)
But for all these incredibly diverse cultural experiences, there's yet another reason to visit Vietnam and Cambodia: shopping. The exchange rate is ridiculously good, and you can load up a steamer trunk with both international luxury brands and extraordinary local handicrafts for a fraction of the U.S. cost. We bought an unframed contemporary oil painting, done by an artist from Hue, Vietnam – in a gallery, no less – for $60.
Those who choose to do a cultural deep dive into this incredible corner of the world will be dining out on their stories of the trip for months. It truly is the destination of a lifetime. Brand g Vacations is a top operator of all-LGBT vacations, and their Vietnam and Cambodia trips are five-star gems. They offer 12-day, all-inclusive vacations that include a 7-day gay cruise aboard the luxurious, all-suite Mekong Navigator in September and November of 2017. Complete information is available here: www.brandgvacations.com.