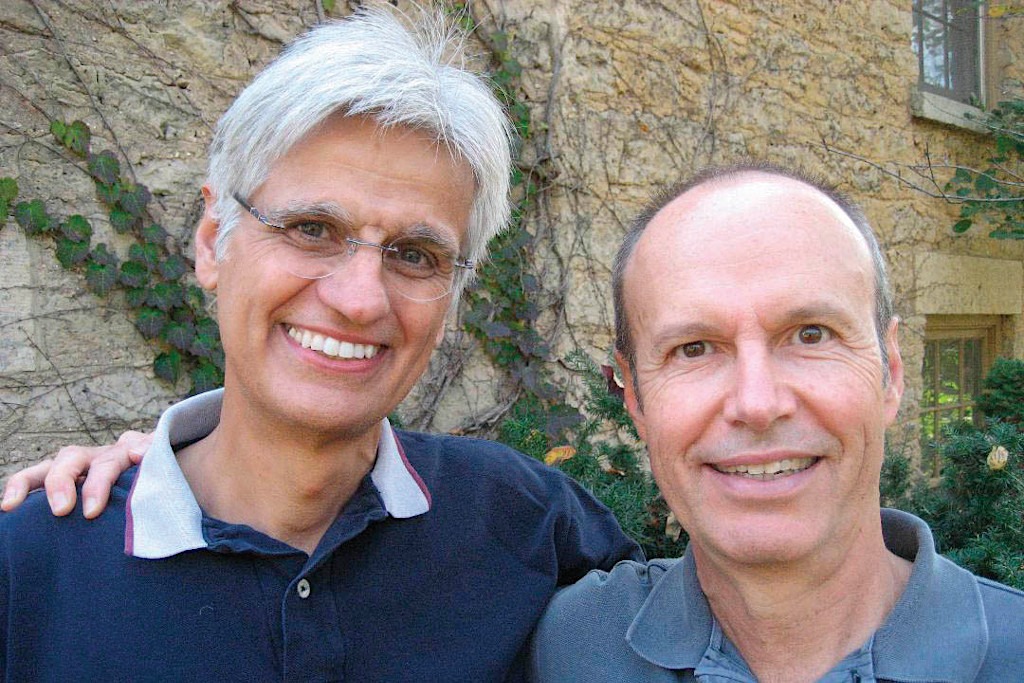 Tell us about yourself and what you do for a living?
I'm a retired Preservation Architect. I worked for the Wisconsin Historical Society helping owners of historic buildings preserve their properties. Since my retirement, I've gone back to my first love, making art. Now I paint watercolors and make woodblock prints, selling in several local galleries. I'm also an avid gardener and work to restore prairies around our weekend home outside of Galena.
How long have you been living in Galena?
My husband, Rob Latousek, and I actually live in Madison, Wisconsin, which is about an hour and a half from Galena. However, we've been visiting Galena often since the early 1980s and Rob much earlier than that. His grandfather retired to a farm outside of Galena and Rob visited often while growing up.
What influenced your decision to move here?
Not long after Rob and I met (37 years ago!), he took me to Galena to meet his grandfather. I was studying historic architecture at the time at the University of Illinois in Champaign- Urbana, and was blown away by what an intact nineteenth century village Galena was. But beyond the carefully preserved historic buildings, Galena had the added charm of its beautiful setting in the rolling hills of this corner of Illinois. This area is called the "Driftless" due to the fact that the glacial drift missed it. It was quite a departure from the flat farm fields of the central part of the state where I grew up and where I was going to school. Rob also showed me, on his grandfather's property, a very old abandoned stone farmhouse. It was in terrible shape having last been used as a corncrib. I was intrigued with the house and decided to turn it into a project for a class, writing a National Register of Historic Places nomination. Well, we got it listed, spent five years restoring it, and have been coming to the stone house and Galena for weekends and holidays ever since.
What are your favorite places to go for a cocktail and/or dinner?
When you mention cocktails, I immediately think of Cannova's (www.cannovas.pizza). Though their pizza is good, their martinis are the best. But for more unusual fare and a special ambiance we like Fritz and Frites (www.fritzandfrites.com), which has recreated the feel of a real French bistro in a cozy storefront space. They serve food based on the cuisine of the Alsace-Lorraine region. We also go to One Eleven Main (www.oneelevenmain.com), which prides itself on using local producers, and Fried Green Tomatoes (www.friedgreen.com), which has been around for a long time and is very popular. Locals love the Log Cabin (www.logcabingalena.com), which reminds me of a traditional Wisconsin supper club.
What cultural attractions are a must see for visitors to Galena?
The downtown itself is so unique, especially for the Midwest. The Main Street is a slow curving double wall of Nineteenth Century buildings with barely any modern interruptions for many blocks. As a preservation architect, I certainly see the built environment as a cultural attraction. And as such, I also enjoy historic house museums. The four houses open to the public in Galena as museums are great to visit. These include the Dowling House the oldest house in Galena, built in 1826, and the 1857 Belvedere Mansion (www.belvederemansionandgardens.com), which is the epitome of the Italianate style. I saw it first in a slide show my architectural history professor used to describe the style. The Ulysses S. Grant Home and the Elihu Washburne House (www.granthome.com) are from the same period, but help tell the story of Galena's involvement in the Civil War and Grant's election as President with the aid of his neighbor and friend Congressman Washburne. Getting beyond just historic buildings, Outside the Lines Art Gallery (www.otlag.com) on Main Street has a great eclectic collection of paintings, sculpture, ceramics, and other art. For more visual arts, plus live music and theater it's worth it to get away from downtown to visit the Galena Center for the Arts (www.galenacenterforthearts.org). This volunteer-run organization maintains an amazing schedule of activities.
A friend is coming to Galena for the first time…please describe the perfect weekend.
The perfect weekend would have to include one meal outside at our stone house at the picnic table next to the vegetable garden. It's a very peaceful and secluded in the little hollow where the house is located. So we would check the weather forecast and plan the best night for that. We would certainly take a drive around the countryside, which might include a stop at Murphy's Gardens Nursery (www.murphysgardens.com) if they are gardeners. Or if they are wine drinkers, we could also stop at Galena Cellars Vineyards (www.galenacellars.com) and/or Massbach Ridge Winery (www.massbachridge.com). Both have tasting rooms at their rural vineyards and wineries and also on Main Street in Galena. If we're outside of town around lunchtime, we might stop at Chestnut Mountain Resort (www.chestnutmtn.com) for lunch on their deck at the top of their ski hill overlooking the Mississippi River. If we are back in town for lunch, we'd go to Otto's Place (www.ottosplace.com), which is the lone commercial building on the east side of the river near the old train depot. We would need to cross the river to go downtown to see Main Street, taking the pedestrian bridge from Grant Park in east Galena to the levee on the west side, which has great views of the city. If our visitor is a shopper, then we would stop at some favorite stores, like Pasta Perfetta, the Grateful Gourmet, and of course Outside the Lines Art Gallery. If they were beer drinkers, we'd stop at Galena Brewing Company (www.galenabrewery.com), also on Main. Not downtown, but out on Highway 20 is Blaum Brother's Distillery (www.blaumbros.com). I just read it's become Galena's number one tourist attraction, though we've yet to make it there.
What are the best places to truly enjoy the natural beauty of the area?
Driving the country roads in any direction is an eye opener for those who think Illinois is all flat. But for a wonderful view of Galena from afar, drive up to the top of Horseshoe Mound. For views of the Mississippi River from the hills above, go have a meal at Chestnut Mountain Resort (www.chestnutmtn.com) or take a hike at the Casper Bluff Reserve. The Jo Daviess Conservation Foundation (www.jdcf.org) keeps the trails well maintained and is working on prairie and savanna restorations that I find fascinating. They own a number of other natural areas that are worth visiting.
What is your favorite time of year in Galena and why?
Galena looks wonderful in snow and decorated for Christmas. We spend every Thanksgiving at our stone house a few miles outside of town—it's the perfect "over the river and through the woods" kind of place for that holidays. The Christmas season begins officially the next day and Main Street is always decorated with real evergreen wreaths on every one of their gas-lamp style streetlights. Later in December, Galena has a special night where volunteers line the hilly streets with luminaria. It's wonderful to wander around town to see these and the homes that have their own individual holiday lights.
What's one souvenir to bring back for friends or family?
A woodblock print from Outside the Lines Art Gallery (www.otlag.com).
Please finish this sentence: Don't leave Galena without…
Climbing the High School Steps to see the town from the hilltop vantages of Prospect or High Streets. Besides the view of downtown from above, this area is also where some of Galena's grand old homes were built and, due to Galena's preservation ethic, still remain.