'Twas the night after Christmas, and wherever you look, friends, family, and lovers relax with a book. It's the one gift they opened, that has opened their thoughts, to art and humor, to poetry and plots. After all the group gabbing, and eating all day, how nice to sit fireside, and let one's thoughts play, over pages of fantasy, entertainment, and learning. When you give books, they'll give thanks, and their minds fires will keep burning. 
DASHING THROUGH THE SNOW, THE SAND, AND FOREIGN LANDS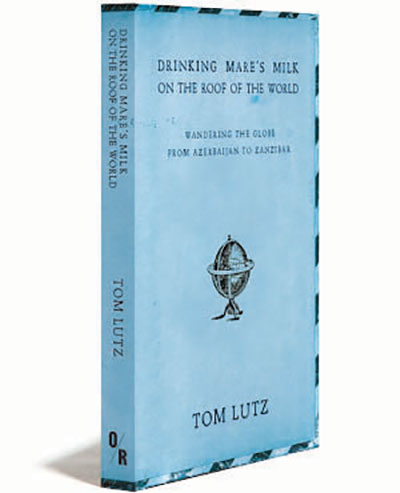 Is it possible to love a trip, voyage of discovery, or a plunge into the unknown, without a sense that we have become larger, better than we thought?" This provocative question is among the endless gems to discover in one of the most unique, joyful travel books to come along in years, Tom Lutz's Drinking Mare's Milk on the Roof of the World: Wandering the Globe from Azerbaijan to Zanzibar (OR Books, $20. www.orbooks.com). Lutz, the proudly self-educated editor of the Los Angeles Review of Books, takes his notebook jottings from decades of worldwide flitting and flaneurism, polishes them into anecdotes that would play well across barstools (the Moroccan drug scam; the limo breakdown on the way to an Albanian wedding; the raft ride to a jungle temple in Sri Lanka), then weaves them together with gentle philosophical musings on topics including his disinterest in planning itineraries, the value of traveling alone, the meaning of home. "I thought I might, in the course of telling these stories," he writes in his closing pages, "arrive at some conclusion about what it all means. But my thoughts processed in the same mode as my travel—I get lost." That's not a complaint, it's an inspiration. Lutz shows us that there's great value to be found in being lost.
Taking a very different point of view than Thomas Lutz, are the authors whose short memoirs recount trips with very specific goals in Inspired Journeys: Travel Writers in Search of the Muse (University of Wisconsin Press, $24.95. www.uwpress.wisc.edu). Edited by Brian Bouldrey, whose own books include Honorable Bandit: A Walk Across Corsica, the 17 pieces here are divided into two sections: "Chasing the Muse," features accounts of pilgrimages to key places in the lives of beloved authors and artists: award-winning gay novelist Trebor Healey follows the footsteps (and tire treads) of Jack Kerouac; John Beckman seeks out haunts of the Marquis de Sade; and, as a change of pace, Kimberly Meyer explores the prairie world of Laura Ingalls Wilder. Part two, "Carrying the Bones," focuses on trips necessitated by personal loss, including Jivin Misra's account of transporting his father's remains to the holy Hindu city of Varanasi." These intimate stories, powerful combinations of adventure and agenda, will open each reader's mind to potential pilgrimages of their own.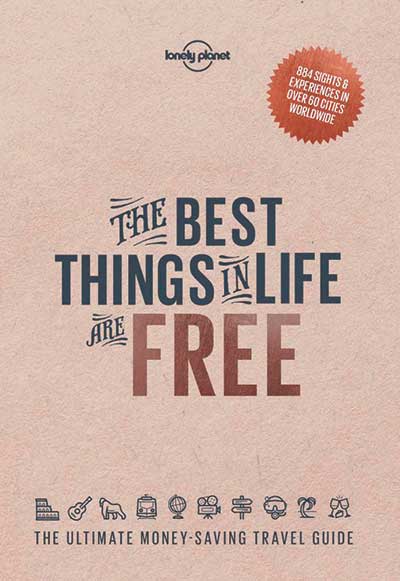 There's an undeniable appeal to staying at the buzziest hotels, dining at the latest Michelin-starred or glossy magazine-hyped restaurants, and indulging yourself in souvenirs along the world's great shopping streets. But for the person on your gift list who travels on a budget or, finances aside, seeks out the sort of unique, grassroots experiences that make places not just exciting destinations for travelers, but ongoing sources of fascination for local residents, The Best Things in Life Are Free (Lonely Planet, $22.99. www.lonelyplanet.com/free) is a perfect package. There are 60 chapters detailing no- and low-cost activities in major cities worldwide (Austin, Texas' cyclone of over a million bats at dusk every night between April and October; Rome's free admission days the first Sunday each month at the Colosseum and Roman Forum; Toronto's fabulous Bata museum of shoes) along with alluring themed lists: "Europe's Best Wild Swimming" includes secret sea caves in Devon, England and a mountain pool on the edge of a waterfall in Corsica; "Asia's Best Sunsets" steers travelers away from pricey rooftop bars to temples, shrines, and bridges that best show their stuff in the pink and gold of early evening.
FEISTY FEASTING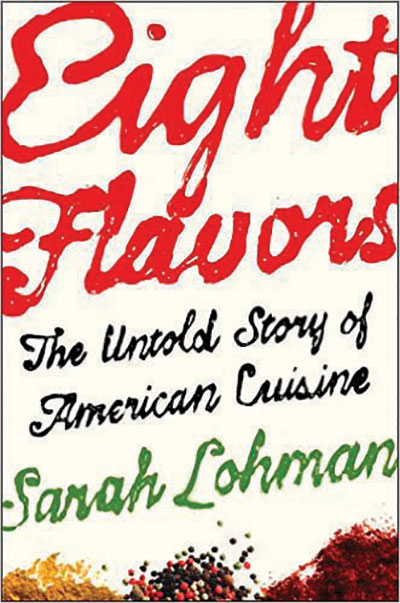 Whether you're eating in or dining out for the holidays, there's a book to enhance either experience. In Eight Flavors: the Untold Story of American Cuisine (Simon & Schuster, $26.99. www.fourpoundsflour.com), gastro-historian Sarah Lohman makes a lively and rather unorthodox argument that "American food" is united by eight influential ingredients. Vanilla and black pepper may not raise many eyebrows (despite their far-flung origins), but Lohman's assertion that MSG and curry powder are bedrocks of Yankee Doodle dining could have many readers itching for an argument. Agree with her or not, by the end of the book, Lohman will win you over with her detailed exploration of how each ingredient was introduced to the country and how it's impacted our cooking over time.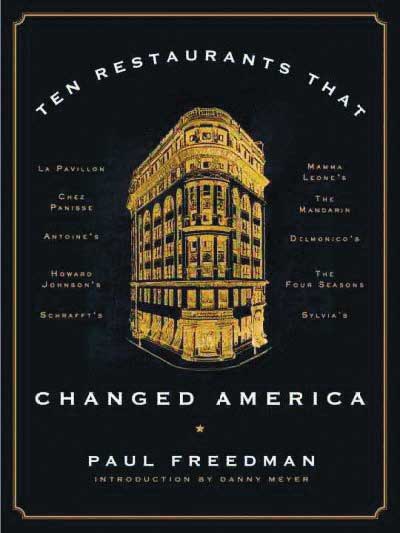 Courting controversy of his own is history professor Paul Freedman with his highly subjective (and quite well-supported) selection of Ten Restaurants that Changed America (Liveright, $35. www.history.yale.edu/people/paul-freedman). From the standardized uniformity of roadside Howard Johnson outlets (which he argues created a template for fast food and fueled the country's growing car culture) to the high-end simplicity of Alice Waters' Chez Panisse in Berkeley (which was the training ground for dozens of influential chefs and the birthplace of farm-to-table food ethics) Freedman serves up a banquet of business lore and thoughtful analysis.
HOME FOR THE HOLIDAYS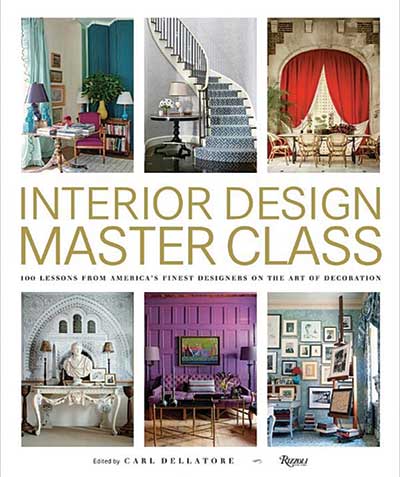 The quiet week between Christmas and New Years is a perfect occasion to hunker down with a cornucopia of creative ideas for enhancing your home in the year to come. Interior Design Master Class: 100 Lessons from American's Finest Designers on the Art of Decoration (Rizzoli, $50. www.rizzoliusa.com) is an easy-to-read and sumptuously illustrated primer on the principles and practices of interior design. While many of the book's hundreds of color photographs are more aspirational than practical, the notions they illustrate are graspable and applicable to anyone from small rental tenants to McMansion-dwellers. Decorator Barbara Barry points out the value of analyzing how the sunlight changes over the course of a day when choosing the colors for a room. Matthew White and Frank Webb encourage thoughtful juxtaposition of traditional and contemporary pieces. And Rose Tarlow validates readers of this column when she notes: "A room without books is a room that lacks some visual portent of intelligence."