Knowing how to conduct oneself in a fabulous spa can be downright intimidating. Spas differ vastly from country to country, and you may not know what to expect. I'd like to share with you what I have learned by outlining some of the best things to know before and during your spa visit. Here is a guideline to help you get the most out of your experience when visiting.
PRE-TREATMENT
Showering thoroughly is a must before any treatment, and is just a plain common courtesy, whether you're getting a massage or a hot steam bath in all spas except in America. Now I'm not saying we Americans do not engage in this pre-treatment, or that we are unclean, I'm saying that maybe some of our population feels that our morning shower is enough for our spa treatment in the afternoon. However, try that in France or Hong Kong and you will be respectfully escorted to the closest showerhead. A regular practice in the Caribbean is to arrive at least 30 minutes before your scheduled spa appointment to take a shower and maybe a steam before your treatment.
"Before we dip you in our mud bath, you must be totally clean and free of dirt (haha) so come enjoy our botanical showers a half hour before your appointment," says Partiti Simon, spa manager, Ritz-Carlton San Juan.
Also, not wearing fragrance like colognes and perfumes just before any spa treatment is a good practice as well.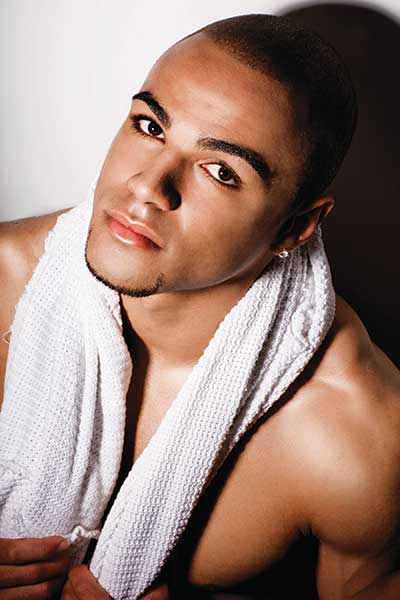 BIRTHDAY SUIT
In Europe, nudity is not frowned upon as it is in the USA—especially in their spas. In Southeastern China, they'd expect you to come with disposable underwear. In Bali, a bathing suit is needed for some of their services, but in Germany you'll get funny stares and shouted at if you're not completely nude for saunas, steam rooms, and their famous thermal pools.
Some countries such as Russia and Korea have spas that cater to "communal bathing" where you bathe in the nude with family members, colleagues, or even as a way to welcome foreign guests, yes in the nude— well, hello!
In the Caribbean, they will suggest that you remove your undergarments for fullbody massages, but you may leave them on if you so choose. In New York, California, and Miami, spas are less uptight about nudity in their facilities, but most of them provide robes for the occasion. You would just simply disrobe before a massage or other such treatments, however you'd be expected to leave your robe on for manis and pedis.
BOUNDARIES & LIMITS
Most people find massages to be relaxing, pleasurable, and/or a down-right necessary. But one person's joy may be someone else's pain—and not in the good way. When getting a massage, if the pressure is too much, speak up immediately. Speak up as well if the pressure is too light and not enough for a great job. The same goes for steam facials and baths. If it's too hot for you, you must say so or remove yourself immediately. If something feels uncomfortable or feels painful, speak up.
A friend of mine was in Istanbul and was so excited for his Turkish massage. Who wouldn't want a burly, muscular macho of a man massaging our limbs for 30 minutes? When he returned to New York, I asked him all about it. He said that he whimpered silently the whole time. He felt beaten, not massaged, and he was still covered in bruises six days later when we met. When I asked why he didn't just say that the massage was causing pain, he replied that he didn't want to be rude. You know your limits, they do not.
If someone is infringing on your personal space and getting too close for comfort, simply let them know. Just remember, personal space differs from country to country. For instance in Hong Kong, massage therapists may leap onto the beds, utilizing their entire body during deep-pressure massages. In Finland, they may have a bath attendant, a kylvettaja, who may order you to remove your undergarments so that she may scrub you with leaves within an inch of your private parts. Again, if this practice or any other practice is too close for comfort, simply say "No, thank you."
The massage therapist has boundaries and limits too. Erections in massage rooms are very common, why do you think a towel is placed over your private area? If this happens, don't worry about it. Trust me, they know all about it and will ignore it as long as you do.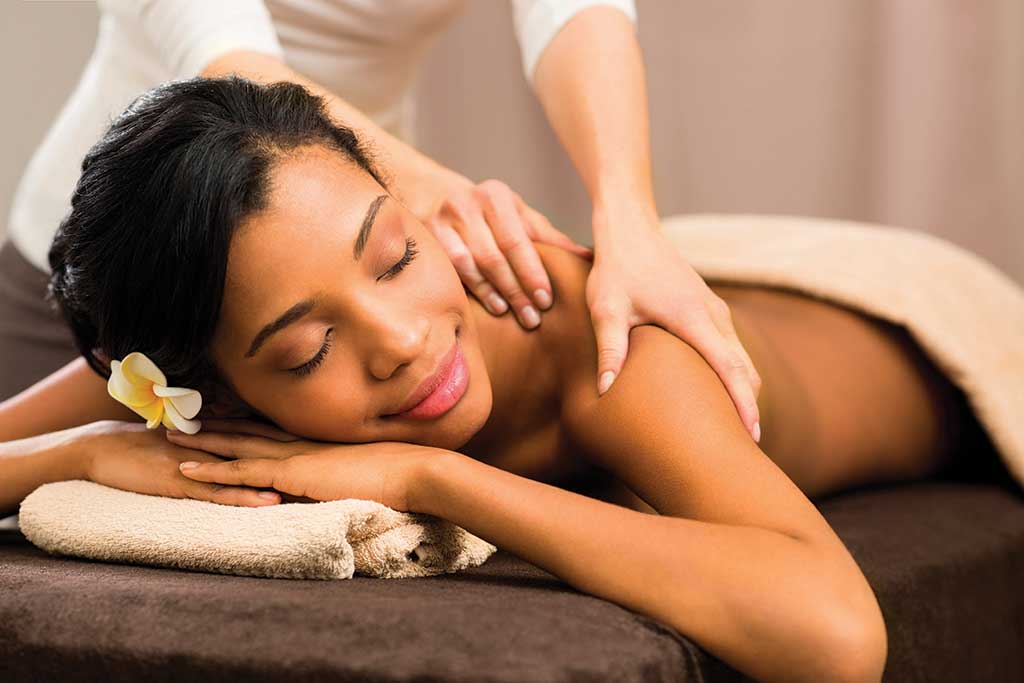 TO TIP OR NOT TO TIP
…that is the question! In some countries, a tip is definitely expected. In other countries, some spa establishments may incorporate the tip within the price of the service while others simply just never expect a tip. The trick is to figure out what are you expected to do in the country you're visiting. It's not about what is customary in your home country, it's about what is customary in that part of the world you happen to get your services.
In the USA and in the Caribbean, you are definitely expected to tip, no matter where you are from. During our holiday in Punta Cana, Dominican Republic, we met a great couple from Finland. We had so much fun with these Finnish hunks at the beach that we decided to enjoy the spa services together before dinner. After our massages, the masseurs walked us to the lounge and I retrieved some money from my locker. One of the guys stated that in Finland they do not tip for massages. I didn't know what to say, and if I said something would they think that I was being rude? I smiled nervously and said in my most polite voice, "Yeah, if I was getting a massage in Finland I wouldn't tip either, but since I'm in the Dominican Republic getting a massage I do what's customary here."
The two hunks whispered to each other, then one walked over and reached into his locker for some pesos. To my relief we all left smiling, including the masseurs. As the old adage goes: when in Rome, do as the Romans do.
KNOWLEDGE IS BLISS
Knowledge, of course, is the key to any great spa experience. Gather as much information as you can beforehand in regards to what's customary in the country you're visiting. Believe me, they want you to have a great time, and they already know that positive word of mouth is the best testament they can hope for. If you're still unsure what to expect just ask the concierge, the locals you meet, and the spa manager or attendant. A quick phone call should relieve you of any questions you may have. A positive or negative spa experience can make or break an amazing holiday, so be sure you go into one knowing everything you can. Do your research, speak to your travel-savvy friends, and ask lots of good questions.