Hollywood came knocking on Albuquerque's door in 2008 when AMC's Breaking Bad set-up shop for five seasons. Fans will recognize the Grove Café and Market (Grove Café and Market (600 Central Ave. SE. Tel: 505-248-9800. www.thegrovecafemarket.com) as a familiar locale for Walter White's wheeling and dealing, but those in the know go to the Grove for a fresh breakfast or lunch that draws upon regional, seasonal, and organic ingredients. For breakfast enjoy housemade granola with Straus organic yogurt, local honey, and dried fruits; or opt for something heartier such as the breakfast burri-to, stuffed with scrambled eggs, Tully's sausage, goat cheese, green chile, and roasted tomato jalapeño salsa. Lunch options include a variety of soup, salads, and sandwiches, includ- ing The Pork, which is served on a toasted brioche bun and loaded with roasted Berkshire pork loin, romesco sauce, fennel, arugula, lemon aioli, and an over easy egg. Be sure to check out the market goods, featuring a curat- ed collection of cookbooks, kitchenware, and other artisan products.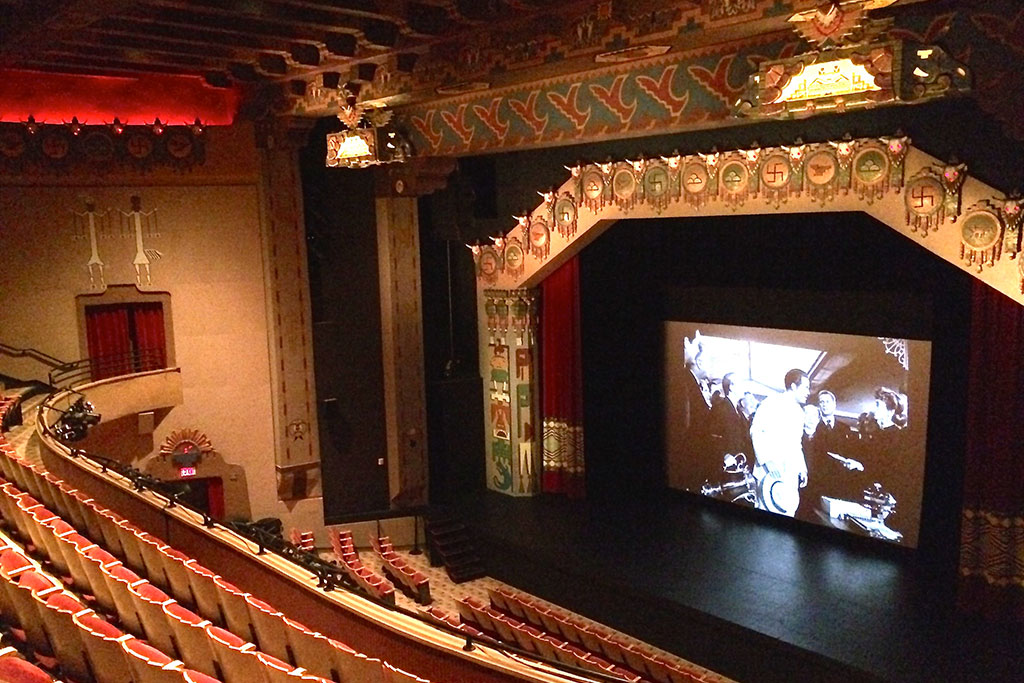 For a refreshing taste of Albuquerque that requires a bit of legwork, Routes Bicycle Tours (404 San Felipe NW. Tel: 505-933-5667. www.routesbicycletours.com) offers several options. Experience the microbrewery boom on the Brewery Bike Tour, which may stop at any of eight local breweries, including the newly opened Red Door Brewing Company (1001 Candelaria Rd. NE. Tel: 505-633-6675. www.reddoorbrewing.com). Be sure to sample the Paint it Black Milk Stout, a chocolatey stout that may convert Guinness lovers forever. Other culinary tours include the New Mexico Chile Bike Tour and the scenic Bosque Winery Bike Tour, which includes a tour and tast- ing at Casa Rondeña Winery.
STAY A WHILE
Albuquerque's lodging options offer as much character as the city itself. Los Poblanos Historic Inn & Organic Farm (4803 Rio Grande Blvd. N.W. Tel: 505-344-9297. www.lospoblanos.com) celebrates the region's rich agricultural traditions while still offering mod- ern amenities. The name is derived from the land's original inhabitants, who are believed to have come from Puebla, Mexico. Owned by Congressman Albert G. Simms and his wife, Ruth Hanna McCormick Simms, in the 1930s, the inn encompasses the headquarters from their 800-acre ranch. Over the years the proper- ty has been a home to cultural, educational, and agricultural programming, and features the work of notable architect John Gaw Meem and artists from the WPA program. Armin Rembe pur- chased half of the property in 1976, then the remainder in 1999. Their son, Matthew, serves as executive director and oversees the property.
The historic inn features six rooms and suites, along with more recent Farm Rooms and Suites built in the style of 1930's dairy buildings that feature mid-century touches and local art- work. Los Poblanos also farms organic fruits, vegetables, and lavender, which are used in both the on-site restaurant as well as in a range of products available at the on-site farm shop. Be sure to check online for ongoing cooking classes as well as a fall harvest dinner event.
For accommodations with Spanish flair, Hotel Andaluz (125 2nd St. NW. Tel: 505-242-9090. www.hotelandaluz.com) offers its own fascinating tale. Built in 1939 at a cost of $700,000, it was the first New Mexico hotel built by mogul Conrad Hilton. After various owners, local businessman Gary Goodman purchased the property in 2005 and began a $30 million renovation, eventually reopening in 2009. Located in the heart of downtown and a short distance from Old Town, the hotel fea- tures soaring arches, dark wood, and a South- western palette of rich earth tones. Chef James Campbell Caruso oversees MÁS, a full-service restaurant and tapas bar, or head to the rooftop bar, Ibiza.
Cure what ails you at Hotel Parq Central (806 Central Ave. SE. Tel: 888-796-7277. www.hotelparqcentral). Originally opened 1926 as Santa Fe Hospital, the Italianate archi- tecture is a showpiece of its current incarnation, which took form as a $21 million restoration in 2010. Homages to its past appear throughout, culminating in the rooftop Apothecary Lounge (a name that had to be approved by the New Mexico Board of Pharmacy). Enjoy whimsical creations like the Corpse Reviver (No. 2), com- prising of Beefeater gin, Cointreau, Lillet Blanc, lemon juice, and local Brimstone absinthe.
DON'T MISS
While Albuquerque is packed with activities any time of year, sync your travel with one of these signature events for an extra-special visit.
The Albuquerque International Balloon Fiesta (5000 Balloon Fiesta Pkwy. NE. Tel: 505- 821-1000. www.balloonfiesta.com). The "Albuquerque Box" (a combination of weather patterns and topography) provides perfect con- ditions for more than 550 hot air and gas bal- loons to ascend into the sky for the largest gath- ering of balloons and balloonists in the world. This year's theme, "Where Dreams Take Flight," promises to deliver. (October 3-11, 2015)
Southwest Gay & Lesbian Film Festival (Tel: 505-243-1870. www.swglff.com). Pre- sented by Closet Cinema, a nonprofit organiza- tion dedicated to presenting a diverse array of GLBT images through film media arts, SWGLFF celebrates its 13th anniversary this fall. More than 100 features, shorts, and documentaries will be screened, representing over 20 countries. (October 9-18, 2015)
Albuquerque Pride (Tel: 505-873-8084. www.abqpride.com) began in 1976 with a few dozen participants and has evolved into a citywide, week-long event that celebrates its 40th anniversary in 2016. The PrideFest event has grown so large that it is now held on Main Street at the New Mexico State Fairgrounds. (June 5-11, 2016).