CARSON KITCHEN: "Devil's" Eggs with Crispy Pancetta and Caviar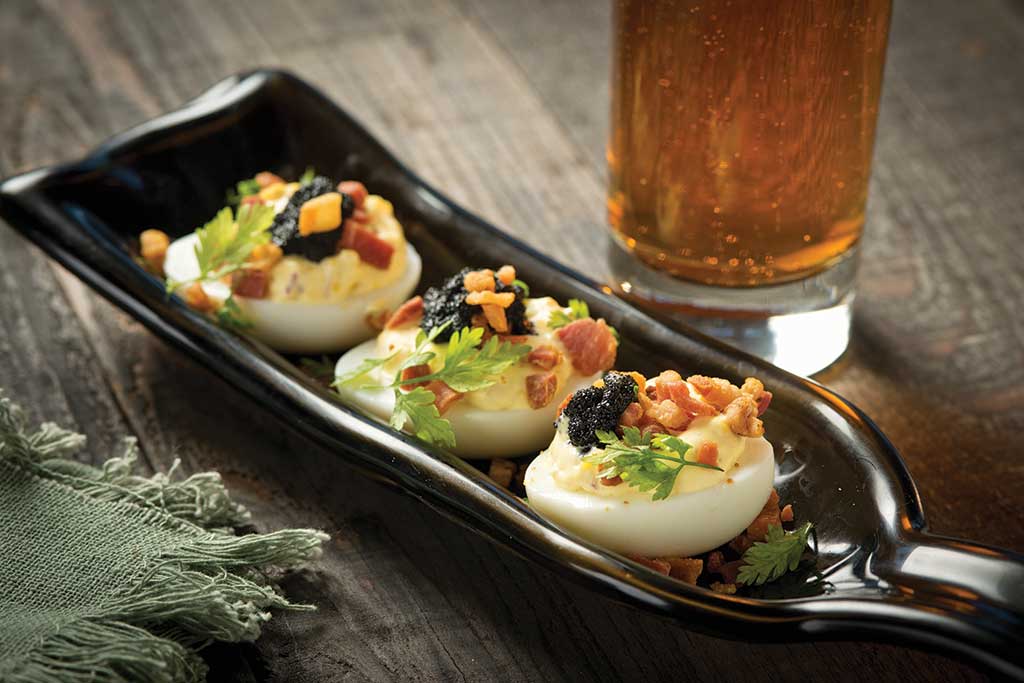 INGREDIENTS
12 eggs
1/2 cup sour cream
1/2 cup mayonnaise
1/3 of a red onion, minced
Pancetta, diced–to garnish
Caviar–to garnish
Chervil leaf–to garnish
INSTRUCTIONS
1. Cover eggs with cold water in a large pot and bring to a boil.
2. Once water reaches a full boil, turn off heat and let eggs sit for 10-12 minutes.
3. Place eggs in ice bath to stop cooking process.
4. Peel eggs and cut in half, separating yolks from the cut halves.
5. In a large bowl, mix egg yolks, sour cream, mayonnaise and red onion.
6. Fill piping bag with yolk mix and pipe into egg.
7. Garnish with diced pancetta, caviar and chervil leaf.