OUT IN THE VINEYARD
Sonoma County wouldn't be Sonoma County without wine, and while I've tried to guide you to some of the other attractions throughout the area, we really need do some wine exploration now. With seventeen different appellations throughout the county, it can get a little overwhelming. Dry Creek is not like Russian River, which is not like Carneros, Alexander Valley, or the Sonoma Coast, and the many microclimates lead to every wine imaginable being produced. According to Gary Saperstein, founder of the invaluable Out in the Vineyard (Tel: 707-495-9732. www.outinthevineyard.com): "Each region is almost known for different varietals, but the thing that ties them all together is wine."
For Saperstein, the wine industry is just tuning into the ever-growing LGBT population here: "It's great to see wine country really opening up to the LGBT community. The bottom line is, it's all about hospitality." Not that it was ever a huge problem. States Saperstein categorically: "We have not encountered ANY homophobia."
The highlight of Out in the Vineyard's year is Gay Wine Weekend, held annually in June, which includes such events as wine tours, winemaker-hosted dinners, tea dances, after parties, brunches, and a wine auction that raises money for Face to Face, the local HIV/AIDS organization. Can't make it in June? Give Out in the Vineyard a call and they can arrange a personally-escorted tour for you, so you can do away with the need for a designated driver and let the experts do the transport while you concentrate on the tasting—and what riches there are to sample in this region.
I love Iron Horse Vineyards (9786 Ross Station Rd., Sebastopol. Tel: 707-887-107. www.ironhorsevineyards.com), a Sebastopol/Forestville winery, whose Rainbow Cuvee, a champagne-style wine they released when marriage was legalized in California, was served at the White House LGBT reception last year (amazing views from here, too!). You'll also love Porter Creek Vineyards (8735 Westside Rd., Healdsburg. Tel: 707-433-6321. www.portercreekvineyards.com), a lovely small winery whose hospitality manager is an active member of the community, and Gary Farrell Winery (10701 Westside Rd., Healdsburg. Tel: 707-473-2909. www.garyfarrellwinery.com), whose out winemaker Theresa Heredia was one of the featured winemakers at the most recent Gay Wine Weekend.
Envolve Winery (27 E. Napa St., Sonoma. Tel: 707-939-5385. www.envolvewinery.com), supporter of many local charities and participant in Gay Wine Weekend, offers a unique Pinot Clonal Experience, allowing you to sample wine made from each of three pinot noir grape clones, and then experience the version that blends all three. In Kenwood, visit Deerfield Ranch Winery (10200 Sonoma Highway, Kenwood. Tel: 707-833-5215. www.deerfieldranch.com), where you'll walk through a long tunnel of wine barrels to do your tasting in the actual wine cave. It's small, family-owned, and man is their wine good. (It's also "clean," with low sulfite and histamine levels.) Need some laughs with your vintage? Deerfield has been the resident venue for Crushers of Comedy (Tel: 415-350-6433. www.crushersofcomedy.com), the region's premiere standup troupe, whose slogan, not surprisingly, is "macerate in comedy."
Come with us up the Golden Coast in a new Lexus as we travel to Out in the Vineyard's Gay Wine Train event. Climb into the seat of the sleek and sportyLexus RC Coupe for a 36-hour journey filled with new friends, great wine, and unparalleled luxury.
Another great option is a Deerfield cooking demonstration, for a perfect synthesis of wine and cuisine. This is quite the trend among wineries, with many learning the value of including food in their experience. Learn about "The Magic of Wine and Mustard" at DeLoach Vineyards (1791 Olivet Rd., Santa Rosa. Tel: 707-526-9111. www.deloachvineyards.com), on the outskirts of Santa Rosa, where you'll gather in the stately dining room to make your own mustard from seeds, crushing them in your personal mortar and pestle, and adding wine as you choose. This is following by a tasting of small plates, all involving mustard in their preparation. At Healdsburg's Jordan Winery (1474 Alexander Valley Rd., Healdsburg. Tel: 707-431-5250. www.jordanwinery.com), the Estate Tour and Tasting takes you around this 1200-acre property in a Mercedes minibus, from gardens to lake to hilltop viewpoint, where you'll enjoy such gourmet creations as "sushi" topped with fruit rather than fish, smoked pork with Sebastopol mushrooms, local cheeses with quince paste, and spiced fruit. Needless to say, you'll sip a few of their vintages in tandem with the culinary delights at this winery that has had a resident chef since its inception.
The folks at BR Cohn Winery (15000 Sonoma Highway, Glen Ellen. Tel: 707-938-4585. www.brcohn.com) are well aware of the connections between food and wine, and their olive oil production has been an essential part of the developing California industry. After tasting their wines, do the same with their olive oils (the picholine is my favorite), and as your attendant comments, "this one's a little stronger on the pepper flavors" or "this is really better used with softer lettuces," you'll realize: wine might rule here, but they take olive oil just as seriously!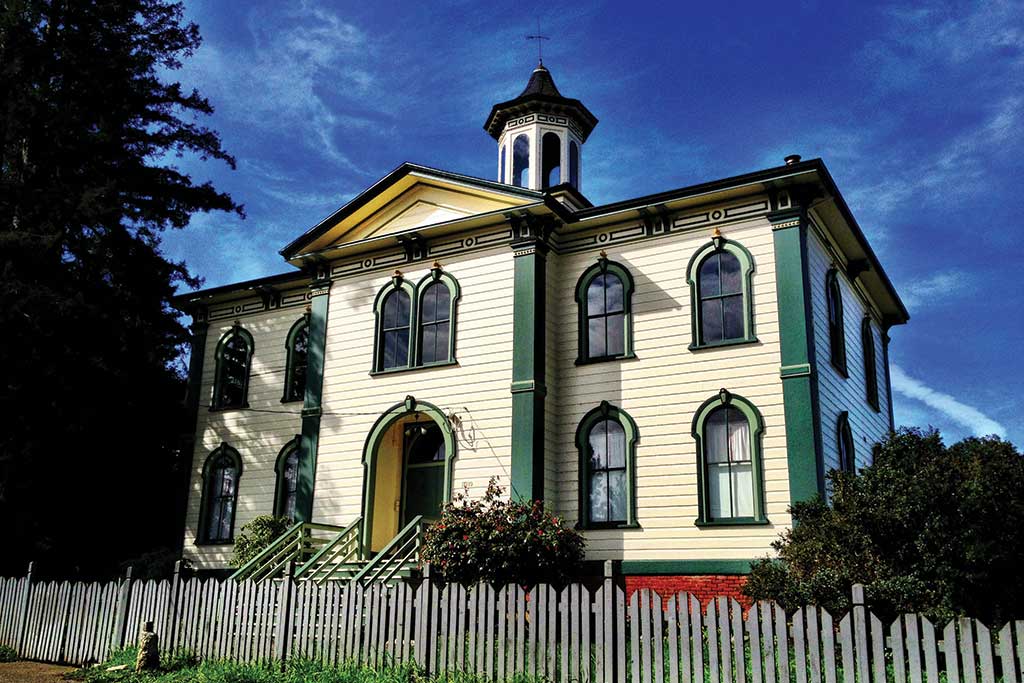 In Sonoma, Corner 103 (103 W. Napa St., Sonoma. Tel: 707-931-64141. www.corner103.com) is the premiere spot to lose whatever intimidation you feel about wine, as their food and wine pairings lead you gently through the process. You'll try seven different wines, each from a different AVA in Sonoma County, as you explore flavor combinations. Sample hummus with a Chardonnay or dry jack cheese with a Cabernet. How does it change things to squeeze some lemon on the hummus or add fig jam to the cheese? The goal is to demystify the process and make wine what it should be: fun.
Speaking of fun, one of my favorite winery events is Wine & Sunsets in Paradise, at Paradise Ridge Winery (4545 Thomas Lake Harris Dr., Santa Rosa. Tel: 707-282-9020. www.prwinery.com), which is food, wine, nature, and nightlife all in one. At this gorgeous spot with sculpture scattered throughout the grounds, you'll sip their estimable wines, listen to live music, and enjoy food from a variety of purveyors. Gaze out over miles of grapevine-coated fields and hills as the sun slowly sinks over a land that you won't dispute for one second that it has earned the name "Paradise."
SONOMA RESOURCES
ACCOMMODATIONS
Casa Bella, 8790 Highway 12, Kenwood. Tel: 707-833-6996. Doubles $199-300. Charming small inn in Kenwood with great breakfasts. www.casabellainnsonoma.com
H2 Hotel, 219 Healdsburg Avenue, Healdsburg. Tel: 922-5251. Doubles $199-$499. Friendly, hip, and certified green hotel makes a great base in Healdsburg. www.h2hotel.com
Highlands Resort, 14000 Woodland Dr., Guerneville. Tel: 707-869-0333. Doubles $90-$210. Clothing-optional resort, LGBT but "straight-friendly," with cabins set among the woods. www.highlandsresort.com
River's End, 11048 Highway 1, Jenner. Tel: 707-865-2484. Doubles $239-$279. Cottages perched above a perfect ocean view make for relaxed splendor. www.ilovesunsets.com
Russian River Getaways, 14070 Mill St., Guerneville. Tel: 707-394-0601. Houses from 2-6 bedrooms $199-$829 nightly (discounts for longer stays). Privacy and major amenities await in your temporary home in the Russian River area. www.russianrivergetaways.com
Vintners Inn, 4350 Barnes Rd, Santa Rosa. Tel: 707-575-7350. www.vintnersinncom. Expect elegant accommodations, great food, wonderful spa services, and 92-acres of bliss for your romantic getaway, wedding, or honeymoon in Sonoma wine country.
RESTAURANTS
Boon Eat + Drink, 16248 Main St., Guerneville. Tel: 707-869-0780. Fresh local ingredients make Boon's cuisine—the best in Guerneville—worth a visit. www.eatatboon.com
Backyard Forestville, 6566 Front St., Forestville. Tel: 707-820-8445. Casual country feel and wonderful comfort food with a talented kick. www.backyardforestville.com
Glen Ellen Star, 13648 Arnold Rd., Glen Ellen. Tel: 707-343-1384. Always-packed little spot in out-of-the-way Glen Ellen is one of the hottest new restaurants in the county. www.glenellenstar.com
Graffiti, 101 2nd St., Petaluma. Tel: 707-765-4567. Riverside dining in this chic contemporary eatery is a Petaluma pleasure. www.graffitipetaluma.com
Kenwood Restaurant, 9900 Sonoma Highway, Kenwood. Tel: 833-6326. It might look roadside diner-y from the outside, but inside the food is creative and delicious. www.kenwoodrestaurant.com
River's End, 11048 Highway 1, Jenner. Tel: 707-865-2484. Perfect ocean view combines with perfect food to make this one of my favorite spots on earth. www.ilovesunsets.com
the girl & the fig, 110 West Spain St., Sonoma. Tel: 707-938-3634. A longtime favorite at brunch and evenings, combining French-inspired style with Sonoma's bounty. www.thegirlandthefig.com
Valette, 344 Center Street, Healdsburg. Tel: 707-473-0946. Chef Dustin Valette has created a sophisticated, welcoming spot to enjoy some of Healdsburg's finest cuisine. www.valettehealdsburg.com
Vignette, 6750 McKinley St., Sebastopol. Tel: 707-861-3897. "Pizzeria" doesn't begin to describe the sublime level of Chef Mark Hopper's cuisine (I insist you try that dried chile appetizer!). www.vignettepizzeria.com
Willi's Wine Bar, 4404 Old Redwood Highway, Santa Rosa. Tel: 707-526-3096. Great wine list and astonishing variety of small plates make this perennial favorite a winner for wining AND dining. http://www.starkrestaurants.com/willis_winebar.html
zazu kitchen + farm, 6770 McKinley St., Sebastopol. Tel: 707-523-4814. Chef Duskie Estes scores a win with her stylish new location and great food (particularly for bacon lovers!). www.zazukitchen.com
COFFEE/BAKED GOODS
Acre Coffee, 21 4th St., Petaluma. Tel: 707-772-5117. Pleasant staff, great coffee, and unbeatable cinnamon rolls! www.acrecoffee.com
A'Roma Roasters, 95 5th St., Santa Rosa. Tel: 707-576-7765. Nice coffeehouse with their own roastery at the heart of Santa Rosa. www.aromaroasters.com
Coffee Bazaar, 14045 Armstrong Wood Rd., Guerneville. Tel: 707-869-9706. Longtime favorite for coffee just off Guerneville's Main Street. www.coffeebazaar.com
Moustache Baked Goods, 381 Healdsburg Ave., Healdsburg. Tel: 707-395-4111. The best cupcakes in creation, made with farm-fresh ingredients in intriguing combinations. www.moustachebakedgoods.com
Noble Folk, 116 Mattheson St., Healdsburg. Tel: 707-395-4426. Pie and ice cream on the plaza, with the same creative flair that Christian/Ozzy bring to Moustache. www.thenoblefolk.com
Petaluma Pie Company, 125 Petaluma Blvd. N., Petaluma. Tel: 707-766-6743. Whether sweet or savory, if it comes in pie form, you can get it here. www.petalumapiecompany.com
Taylor Maid, 6790 McKinley St, Sebastopol. Tel: 707-824-9110. Two stories of freshly-roasted caffeinated pleasure at this friendly coffeehouse. www.taylormaidfarms.com
Taste of Tea, 109 North St., Healdsburg. Tel: 707-431-1995. Not only great tea concoctions and Japanese fast food, but amazing treatments using the tea's healing qualities. www.thetasteoftea.com
Wild Flour Bread, 140 Bohemian Highway, Freestone. Tel: 707-874-2938. Their wood-fired brick oven produces the best baked goods in creation. www.wildflourbread.com
ACTIVITIES
Armstrong Woods State Natural Reserve, 17000 Armstrong Woods Rd., Guerneville. Tel: 707-869-2015. Acres of majestic redwoods are a must-visit in the Russian River area. www.parks.ca.gov
Charles Schulz Museum, 2301 Hardies Ln., Santa Rosa. Tel: 707-579-4452. Everything you wanted to know about "Peanuts" and its Sonoma County-based creator. www.schulzmuseum.org
Epicurean Connection, 122 W. Napa St., Sonoma. Tel: 707-935-7960. Café and cheese shop whose owner, Sheana Davis, runs GLBT-popular cheesemaking classes. www.theepicureanconnection.com
Luther Burbank Home and Gardens, 100 Santa Rosa Ave., Santa Rosa. Tel: 707-524-5445. Beautiful gardens surround the house (by tour only) of the famed botanist and Santa Rosa resident. www.lutherburbank.org
Osmosis Day Spa, 209 Bohemian Highway, Freestone. Tel: 707-823-8231. Whether it's a massage or their famed cedar treatment, you're bound to leave feeling good. www.osmosis.com
Tibetan Gallery and Studio, 6770 McKinley St., Sebastopol. Tel: 707-509-3777. Watch thangka master Tashi Dhargyal create traditional Tibetan art in this stunning gallery. www.preservetibetanart.org
Wells Fargo Center Sculpture Garden, 50 Mark West Springs Rd., Santa Rosa. Tel: 707-546-3600. An extensive array of performing arts, and a brand-new sculpture garden. www.wellsfargocenterarts.org
NIGHTLIFE
El Barrio, 16230 Main St., Guerneville. Tel: 707-604-7601. Fun tequila bar opened by the out chef at Boon, with Southwestern flair and friendly mixed crowd. www.elbarriobar.com
Rainbow Cattle Company, 16220 Main St., Guerneville. Tel: 707-869-0206. Russian River's down-to-earth "gay playground" since it opened in 1979, attracting a mainly male crowd tilting over 40. www.queersteer.com
R3, 16390 4th St., Guerneville. Tel: 707-869-8399. With everything from a piano bar to karaoke and a pool bar, it's Russian River's party central for guests and non- alike. www.ther3hotel.com
Spoon Bar, 210 Healdsburg Ave., Healdsburg. Tel: 707-433-7222. Winning bar in H2 Hotel, with creative cocktails devised by a master. www.spoonbar.com
INFORMATION
Sonoma County Tourism is the best place for information about the county and all its attractions (there's an LGBT section there, too). www.sonomacounty.com