Not 100% sure where we are going, we accidentally take a detour, and we're so glad we did. We need to turn around, so we pull into the first driveway we can find. There, we discover a massive castlelike building that happens to be a hotel, The Hotel Henry (444 Forest Ave., Buffalo. Tel: 716-882-1970. www.hotelhenry.com). This two-year-old hotel took up residence in the city's old psychiatric hospital. It's Gothic and moody, like a scene from The Shining in the snow, but inside the staff is cheerful and the environment grand, yet cozy. The Hotel Henry only occupies part of the old hospital (with more development coming), but guests can arrange tours of the abandoned section.
The nearby Albright-KnoxArt Gallery (1285 Elmwood Ave., Buffalo. Tel: 716-882-8700. www.albrightknox.org) is also a surprise to us. We're told upon entering that Buffalo has issued a State of Emergency, so we only have an hour to explore the art. Everyone in Buffalo knows about the "Mirror Room," a trippy all-mirror cube one can enter and take the ultimate selfie. Then, we enjoy the insane interactive exhibit by various artists that include pitch-black rooms, carousels, slides, and other feel-like-a-child works. And, once again, we're the only ones here except for the museum attendants.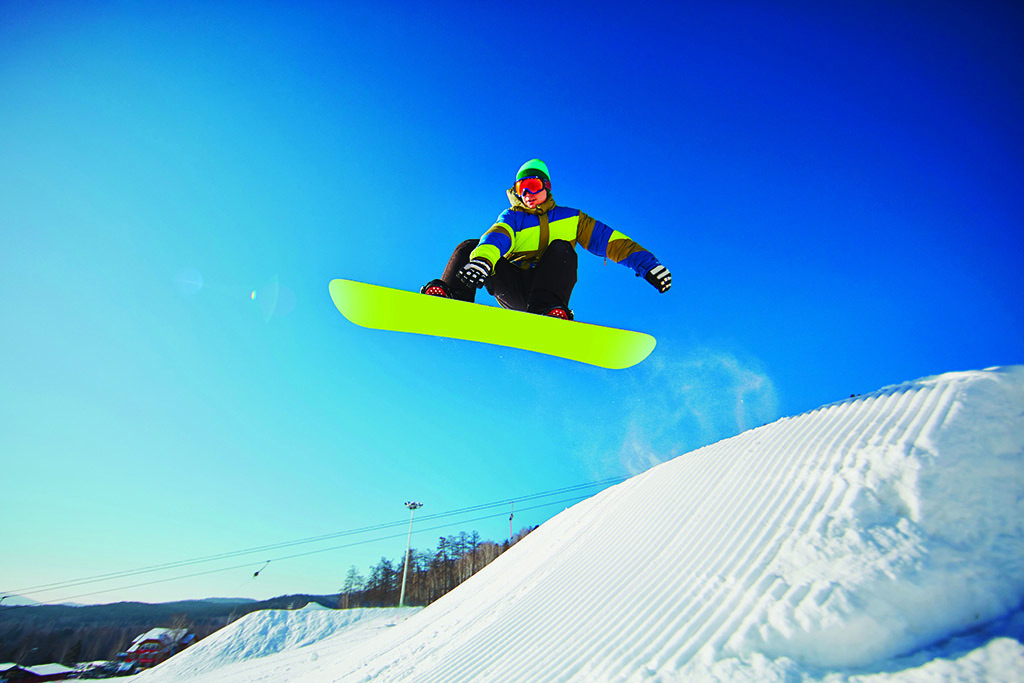 As roads begin to close, we enter into the city proper and pull up to our accommodations for the night, the brand-new Curtiss Hotel (210 Franklin St., Buffalo. Tel: 716-954-4900. www.curtisshotel.com). We're welcomed with hot toddies from the bar (which famously rotates), and then head upstairs to our gorgeous room. Warm and inviting, the comfortable suite has a kitchen, living room with faux-fur blankets, and a bedroom with blackout curtains. Our favorite part of our home away from home is the monstrous bathroom. The shower, the size of a large closet, has jets that come at you from every direction. Jason falls victim to a two-hour bubble bath and comes out like a raisin just in time for room service.
The next day, before hitting the road, we visit the hotel's thermal pools. While the last bit of snow makes its way down from the moody morning sky, we bathe in the steaming waters—a unique treat in the heart of a city.