Seven bridges and two tunnels connect the city of New York to its beachfront backyard, Long Island. A year-round destination, the 120-mile-long fish-shaped island is abuzz attracting visitors around the globe with its sparkling beaches, iconic sites, quaint downtowns, world-renowned wine country and luxurious properties. From Fire Island, the Hamptons and beyond, Long Island plays host to some of the most premier LGBTQ-friendly destinations.
World-class resorts, spas and golf are easily accessible, but innovative restaurants, scenic landscapes and historic roots differentiate Long Island from any other destination.
Fire Island, Long Island's celebrated LGBTQ destination, is a 32-mile-long barrier island that offers the ultimate car-free beach haven during the summer months. Cherry Grove has been a bohemian sanctuary for decades, becoming a beachside sanctuary for New York's LGBT community who has created their own unique free-wheeling community here. Its array of restaurants and nightlife venues prove to be popular stomping grounds throughout the summer months.  Fire Island Pines is known for its signature zigzag boardwalks that lead to Fire Island's most sought-after real estate.  Weekenders flock to The Pines for its markets, boutiques, restaurants, and, of course, beaches.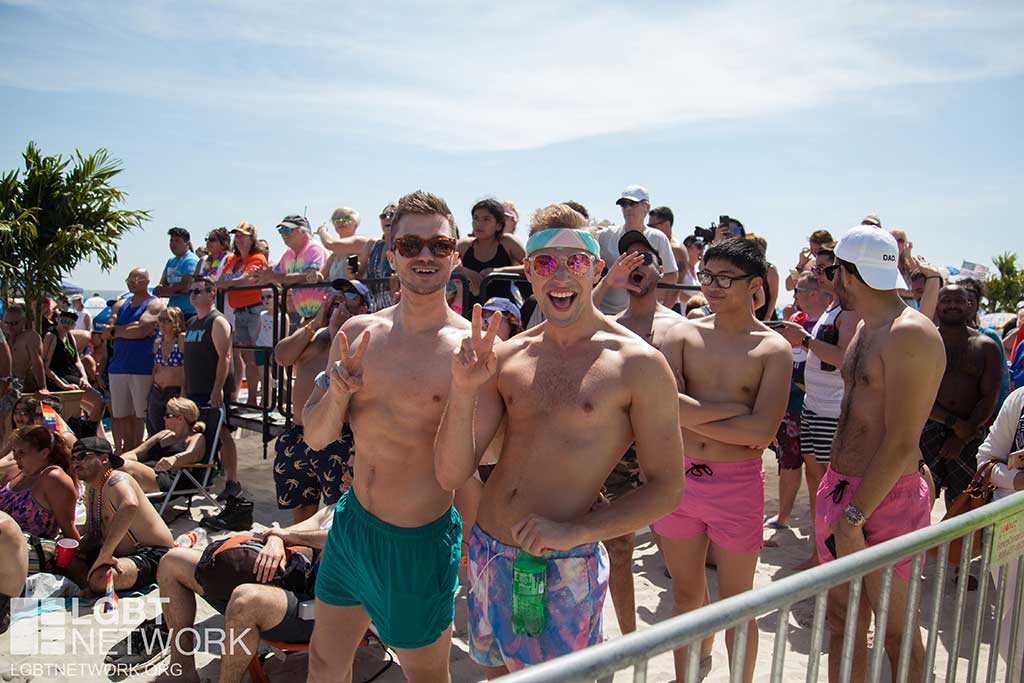 In June 2018, Long Island will host the 28th annual Pride on the Beach celebration welcoming over 20,000 people from across the nation. The three-day destination weekend will be held in Long Beach including numerous events such as a pride market and fair, a concert on the beach, and the 28th annual pride parade.
Culinary enthusiasts can enjoy some of the best farm-to-table fare featuring regional favorites from the destination's bountiful farmlands and surrounding waters. From seaside shacks where you can savor the catch of the day with a view to top rated restaurants led by renowned chefs including Tom Schaudel's Jewel Restaurant in Melville, Jospeh Realmuto's Nick & Toni's in the Hamptons and Michael Psilakis' MP Taverna in Roslyn – Long Island is a foodie's paradise.
Adventure seekers can climb to the top of the many storied lighthouses or venture out on a hike through the 300-year-old Sunken Forest, a rare natural formation. World-class golf courses, surfing hot spots and ultimate fishing are just a few of the open-air activities available to visitors.
Long Island's craft beverage scene is booming with over 70 vineyards and breweries that are utilizing locally-grown ingredients to create the perfect sip. Rated by Wine Enthusiast as one of the 'Top 10 Wine Regions' in the world, our varietals and lively brew scene are attractions in and of themselves with locations scattered across Long Island's north and south shores.
History buffs can travel back in time visiting homes of past presidents, poets, and artists, including President Theodore Roosevelt and Poet Walt Whitman. Our world-class museums and "Great Gatsby" style mansions highlight an era bygone featuring masterpieces by artists such as de Kooning, Pollock and a spot light of Charles Lindbergh's Spirit of St. Louis at the Cradle of Aviation museum – the location where the pioneer's 1927 flight departed for Paris.
With world-renowned beaches including the famed Hamptons and picturesque downtowns featuring premiere shopping, theaters, restaurants, museums and more, New York City's beachfront backyard is waiting – Discover Long Island today. Plan your visit at the official Long Island Tourism website: www.discoverlongisland.com. For the latest news, event updates, festival listings, mid-week specials and more, sign-up for our newsletter available on our official website.