Tim Healea's Buttermilk Coffeecake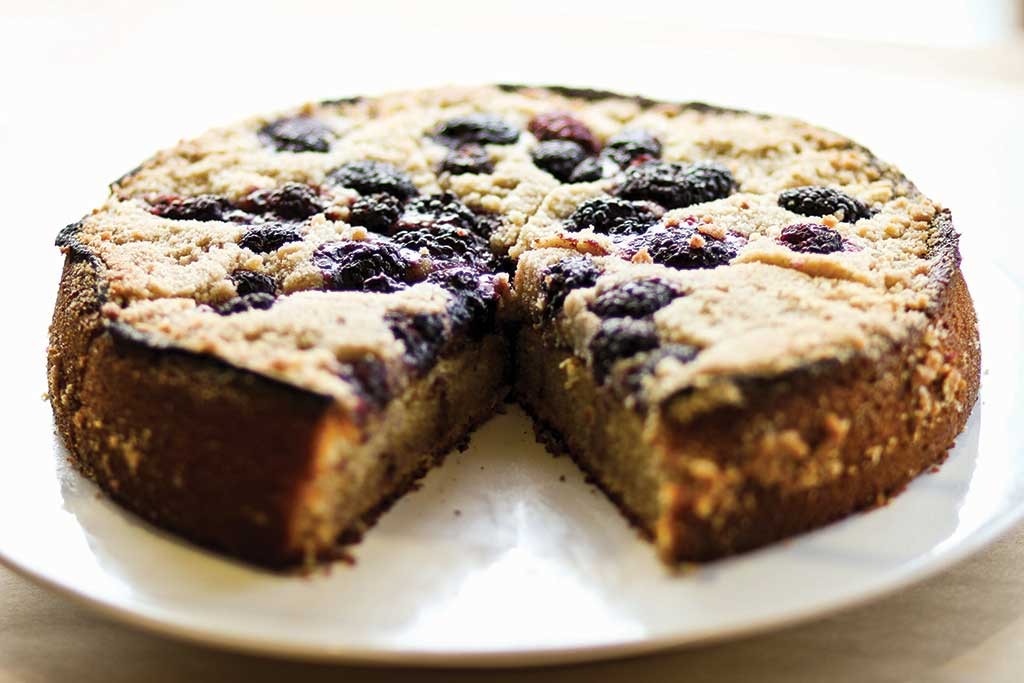 170g Unsalted butter, room temperature
300g Sugar
½ tablespoons Salt
3 eggs, room temperature
1 teaspoon vanilla extract
260g all-purpose flour
1½ tsp baking powder
½ tsp baking soda
½ teaspoon nutmeg
1 cup buttermilk
1 cup fresh berries, such as Oregon marionberries
Streusel topping (enough for 3 cakes):
280g  brown sugar
325g  all purpose flour
1 tsp  cinnamon
½ tsp salt
225g  cold butter
For streusel topping, process all ingredients together in food processor, pulsing, until mixture is crumbly. Keep refrigerated. For the cake, with an electric mixer cream together the butter, sugar and salt until very light. Slowly beat in eggs and vanilla, a little at a time. Add half of sifted dry ingredients, then all of buttermilk, then rest of dry. Spread batter evenly into sprayed 10-inch cake pan. Bake at 350 degrees for 45 minutes, until cake has set. Top cake with 300g of streusel topping, then scatter the berries on top and bake for an additional 15 min.